We are creating tabletop games in collaboration with YOU.
( Tabletop games = board games, card games, roleplaying games, party games, and pretty much every other type of game played on top of a table. )
You are invited to participate in creation like never before.
We are part of a community of creation.
Our forums and chat channels are hosted on TableTopolis, a creative gaming community.
For all those who want to create games with others, can contribute ideas or feedback, have skills that will help, or just want to watch:
Sign up for TableTopolis, and head over to the Join In Games studio category.
We recommend connecting your Patreon account for future convenience.
Scope out our Twitch channel, and make sure to follow us.
Turn on notifications to make sure you don't miss anything!
Our channels on the TableTopolis Discord are where we gather to playtest.
You'll also find lots of discussions about games and creativity.
Problematic Cards™ is our first game, and it is primed for community contribution.
Coming soon, you could:
Head over to its sub-forum to propose a new theme for an expansion.
Check the latest beta files to see if any cards need a suggestion.
Download the printable prototype to playtest with friends at home.
Install the Tabletop Simulator package, and use the #ProbC-LFG chat channel to find some people to play with.
Post a playtest report with results and feedback from you and your fellow players.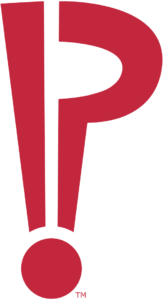 © 2019 Join In Games
Join In Games, the stylized logo, the vented arrow, and "Design. Develop. Play. Join In it all." are trademarks of Join In Games.