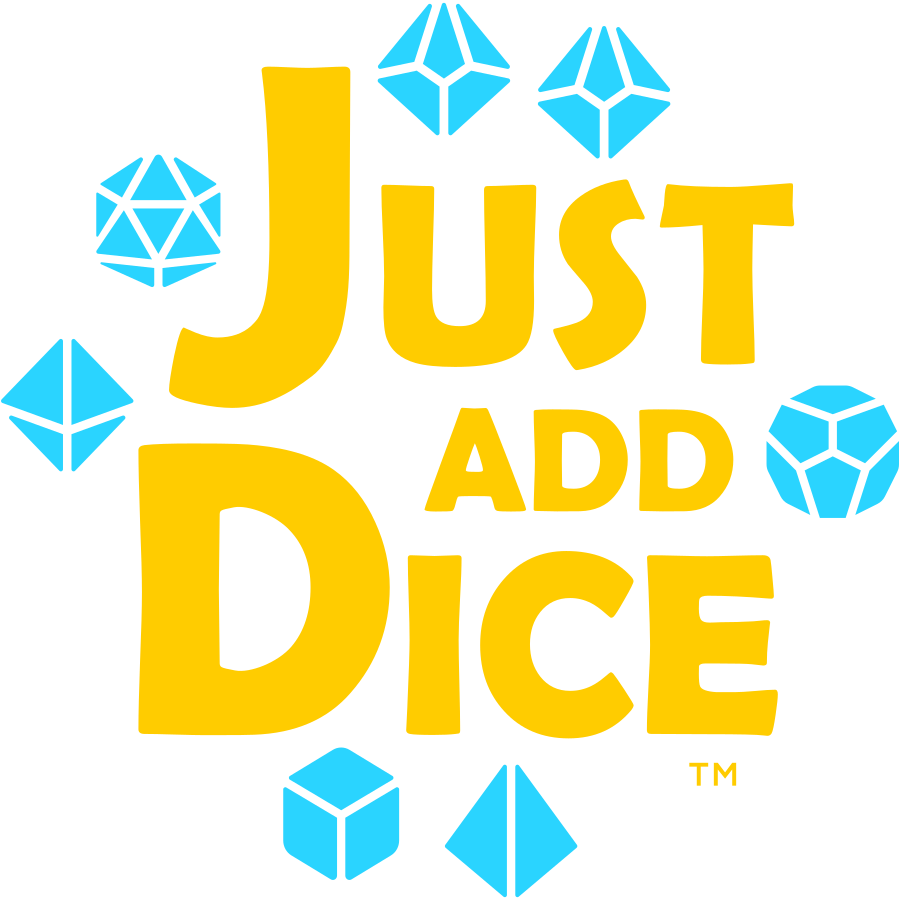 Quick games for
your favorite dice.
Just Add Dice™ is a series of 10-15 minute mini games. Each one is a perfect opener for game night and a great filler between games or tabletop roleplaying sessions.
Each player just needs a set of seven multi-sided dice (d4, d6, d8, d10, d10%, d12, and d20) and the rules. Limited edition releases include premium art and player cards.
Get the printable versions for current and upcoming Just Add Dice™ games sent straight to your inbox.
Sign up for our newsletter for early access games and more.